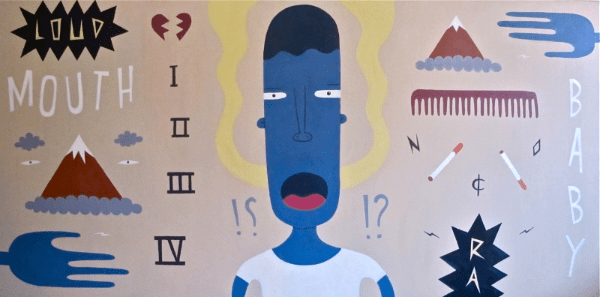 An exhibition by BEN ELY
LUST FOR LIFE GALLERY cordially invites you to the exhibition launch of WEIRDO! by esteemed Brisbane creative BEN ELY. Launching on Thursday 4th of December and on show until 31st of January 2015.
After being apart of a joint exhibition at LUST FOR LIFE GALLERY in 2012 with the talented Brian Graydon, Ben came to appreciate the space and people involved in LUST FOR LIFE, and so decided to expand artistically by proceeding with his debut solo show.
With a love of drawing freely without preconceived ideas, doing rough sketches on notebooks, napkins, photocopy paper and creating humorous etchings; a bong on roller-skates, a carton of milk farting. The concept of WEIRDO! took form.
WEIRDO! brings together a body of work on board, canvas and limited edition prints that celebrate randomness as well as being an umbrella casting a cool shade over a blisteringly sunny day of conformity and conservatism.
LUST FOR LIFE GALLERY
176 Wickham St Fortitude Valley, Brisbane
EXHIBITION LAUNCH 4th December 7pm – Late
ON SHOW 4th of December – 31st of January 2015.