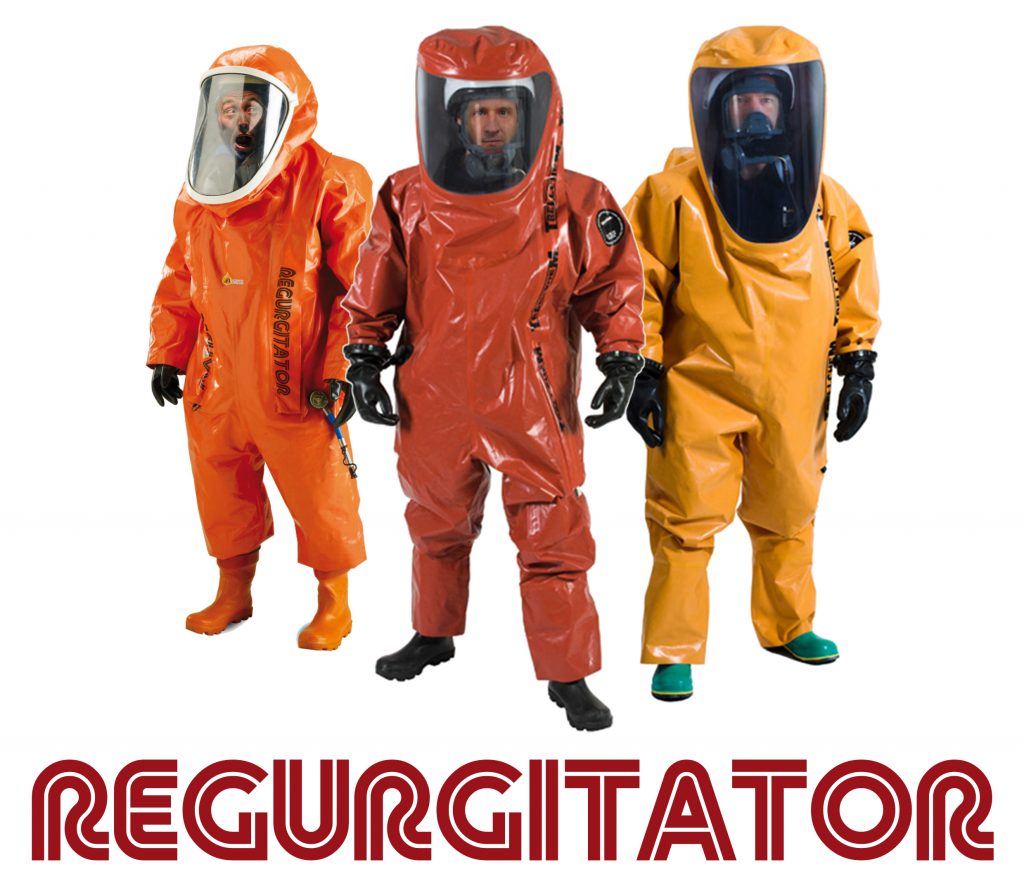 REGURGITATOR – human distribution tour 2016
And further flocking madness to this human flight, joining us and national guest JEREMY NEALE, are the following local descendants… as usual plenty of diversity and please get there early to support your local artists.
In Byron Bay comes FEELING DAVE… a 3 piece surf punk band influenced by the punk rock of the 90's, have created there own fast paced high energy sound and in their own words "just trying to play music for fuck sake…" https://www.facebook.com/FeelingDave/ feelingdave.bandcamp.com
Brisbane on the Friday are PLEASURE SYMBOLS… derived from the depths of Brisbane's underground punk scene Pleasure Symbols and their haunting synth drones have atemporal qualities that leave audiences in an enlightened enigmatic state. The duo, Phoebe Paradise and Jasmine Dunn, have embraced the local art scene over the last decade leading such projects as fellow Brisbane band OCCULTS and fashion label Phoebe Paradise. Now the band in collaboration with Death Valley Records are to release the lead single from their 'Cold Wave' and 'Sonic Grit' influenced self-titled EP 'Pleasure Symbols'. https://facebook.com/pleasur3symbols
Brisbane on the Saturday will be SPIRIT BUNNY… hail from fertile corners of the Brisbane DIY music scene, featuring members from the noise-rock duo Tiny Spiders, free-jazz ensemble Feet Teeth and post-rock band Ghost Notes joining forces in an intergalactic power trio. They mine the recesses of their youth and rip that nostalgia into the present via an irreverent mix of pop, noise and hip-hop that combines 80s' video game machines repurposed as dense synths, Casio keyboards taken from pawn shops and then hacked and bent into new pieces of gooey noise-pop, and pulverised live drums dancing around distorted loops…. and have guested with international artists Girl Talk, Dan Deacon, Om, Low, Calvin Johnson etc  https://spiritbunny.bandcamp.com/
Sydney features SEIMS… Precise and methodical one moment; joyfully chaotic the next – the electro/math-rock hybrid are an explosive live act with their positively-charged music; intricate soundscapes; and well-kept haircuts. Complex, furious, powerhouse math-rock… "Immersed in synthesized elements, bops like a Nintendo jingle, polyphonic and persistent. Intricately detailed and calculated, there is an air of Battles style quirkiness." www.seims.net   http://store.seims.net
Canberra draws forth GLITORIS… Bikini Kill/Peaches inspired punk rock with Keven 007, Tony, Malcolm and Andrew described as "a powerhouse of feminist magnificence". www.facebook.com/glitorisband  https://soundcloud.com/glitorisband
The Howler in Melbourne serves up THE BURNT SAUSAGES… prepare to be dunked  in tomato sauce, coleslaw and sizzling hits such as 'Total Fire Ban', 'BBQ Party' and processed meat anthem 'Burnt Sausages (Raw On The Inside)'. And warning: contains meaty mayhem!  https://www.facebook.com/theburntsausages/ https://burntsausages.bandcamp.com/releases
And for the Melbourne PRINCE show is the more than excellent GREGOR… a 22 year old oddball genius Gregor Kompar, who makes eccentric, inquisitive home recordings recalling Talking Heads and Arthur Russell, then performs them live with a four piece band. www.facebook.com/gregorsings https://chaptermusic.bandcamp.com/album/thoughts-faults
And finally for Adelaide comes GHYTI… Ghyti rock riffs and pop hooks, ripping off the best bits from post-punk, Britpop and new wave, have taken them to Canada and back, and seen them supporting Brisbane legends Custard in 2016. So listen with every ear on your face. https://ghyti.bandcamp.com/music
Plus special guest for this human distributour – after digging through the current cultural jigsaw we come forth with none other than fellow Brisbomite… JEREMY NEALE! As his spiel unfolds… "Part-time philosopher, full-time good bloke – Jeremy Neale takes hold of your hand, lets you know you're a unique and great human who is full of potential and then proceeds to walk with you through the sounds of Mersey Beat, 60′s Girl Group, Pop-Psych, Blue Eyed Soul and the darker side of Crooner-revivalist. An Australian national radio favourite, Jeremy still maintains strong footing with his local community and associated radio through his domination of underground street fighting rings, public displays of shark-tank jumping and general disdain for the oppression of the working class." Game, set… and match made in heathen!  http://www.jeremyneale.com/   https://www.facebook.com/jnealemusic/   https://soundcloud.com/jeremy-neale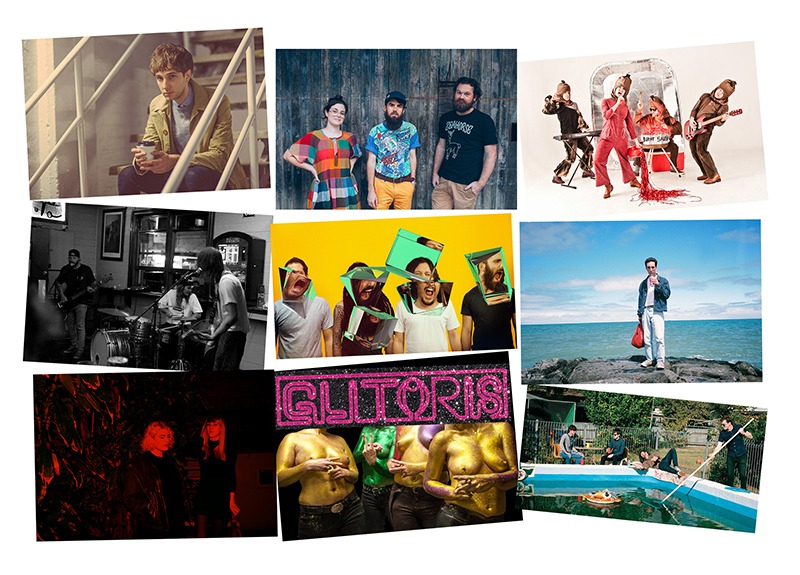 Otherwise in regard to this next tour we are also donating a few dollars per ticket from all the shows to the Melbourne based Asylum Seekers Resource Centre – the history of the world is one of human distribution, movement and migration and we feel it is important in the face of a dispassionate and inhuman government policy to extend egalitarian support where possible to the many displaced peoples currently in need of any helping hand. We hope you all support such endeavours given the majority of us at some point in our lineage came from somewhere else. More info about ASRC below and here: https://www.asrc.org.au
So let's get serious here… decontaminate the earth of all the superfluous crap floating around. Time to lift the productivity outcomes, use this window of opportunity to drive momentum, tick all the boxes and raise those much celebrated efficiency stats. Screw the hazards of econobabble… take us on a human distribution tour.
The year thus far has revealed two decent moments in the ever expanding oeuvre that is Regurgitator: the recent Melbourne Community Cup for the more than excellent Reclink charity that saw the likes of Waleed Aly, Dan Sultan and Tim Rogers join them onstage for some impromptu action; and earlier in the year their Chinese tinged version of the debut Velvet Underground album where they were joined by the erstwhile Seja Vogel on keyboards and her Germanic vocal tones, along with Mindy Meng Wang and her Guzheng for the Andy Warhol / Ai Weiwei Friday Nights at NGV series. For the second half of the year on top of the recent Perth LIVE AT THE ORCHARD announcement we now pronounce a short run of mainly metropolitan shows.
Set for a night of hazardous material…
Consume presents
REGURGITATOR's
HUMAN DISTRIBUTION TOUR 2016…
plus special guest JEREMY NEALE and more local descendants…
OCT 13 Byron Bay THE NORTHERN
plus JEREMY NEALE and FEELING DAVE
Tickets from venue and http://www.moshtix.com.au/v2/venues/the-northern-byron-bay/2534
OCT 14 Bris THE ZOO
plus JEREMY NEALE and PLEASURE SYMBOLS
OCT 15 Bris THE ZOO
plus JEREMY NEALE and SPIRIT BUNNY
Tickets from http://zoo.oztix.com.au, all oztix outlets and www.regurgitator.oztix.com.au
OCT 21 Sydney THE METRO
plus JEREMY NEALE and SEIMS
Tickets from www.metrotheatre.com.au and ph 02 9550 3666
OCT 22 Canberra UC REFECTORY
plus JEREMY NEALE and GLITORIS
Tickets from www.oztix.com.au, UC Live! ticket shop http://uclive.oztix.com.au
ph 1300 762 545  and regurgitator.oztix.com.au
NOV 3 Melb HOWLER
plus JEREMY NEALE and THE BURNT SAUSAGES
Tickets from http://www.h-w-l-r.com/
NOV 4 Melb POW
plus JEREMY NEALE and GREGOR
Tickets from www.princebandroom.com.au, all oztix outlets and regurgitator.oztix.com.au
NOV 5 Adel THE GOV
plus JEREMY NEALE and GHYTI
Tickets from www.thegov.com.au, www.oztix.com.au, ph 1300 762 545 and regurgitator.oztix.com.au
NOV 26 – Perth LIVE AT THE ORCHARD
Plus SUGAR ARMY (*Jeremy Neale not appearing on this show)
Tickets from http://www.liveattheorchard.com.au/lato-tickets/#lato-tickets-buy
Oh how fancy… plunder the wealth of the many for the sake of the few!
Stay alert for more incoming!
https://www.facebook.com/regurgitators/
https://regurgitator.bandcamp.com/
https://twitter.com/regurgitators
The Asylum Seeker Resource Centre (ASRC) is an independent, not for profit organisation that is committed to upholding the human rights of all people seeking asylum. Their mission is to protect people seeking protection from persecution and destitution, support well-being and dignity, and empower them to advance their own future. They do this by offering 30 holistic programs that provide legal, education, and employment services, as well as healthcare, aid and food to more than 3,000 people each year. Free of Federal Government funding, the ASRC is Australia's largest independent provider of aid, healthcare, education, employment and legal assistance for people seeking asylum. They are upheld by a community of more than 1200 volunteers and 82 staff. The ASRC began as a TAFE project in 2001, when Kon Karapanagiotidis, then a teacher, discovered that asylum seekers were living in the community with virtually no basic support. This lead to the creation of a student-run and community funded Foodbank, which was launched from a tiny shop in Footscray with only a few boxes of food. That same year, the ASRC was established on June 8th, 2001. Many asylum seekers are not eligible for income support, forcing them into a life of destitution. 50% of asylum seekers accessing our Foodbank have no income whatsoever. Info here: https://www.asrc.org.au